The Top Gifts for Dog Lovers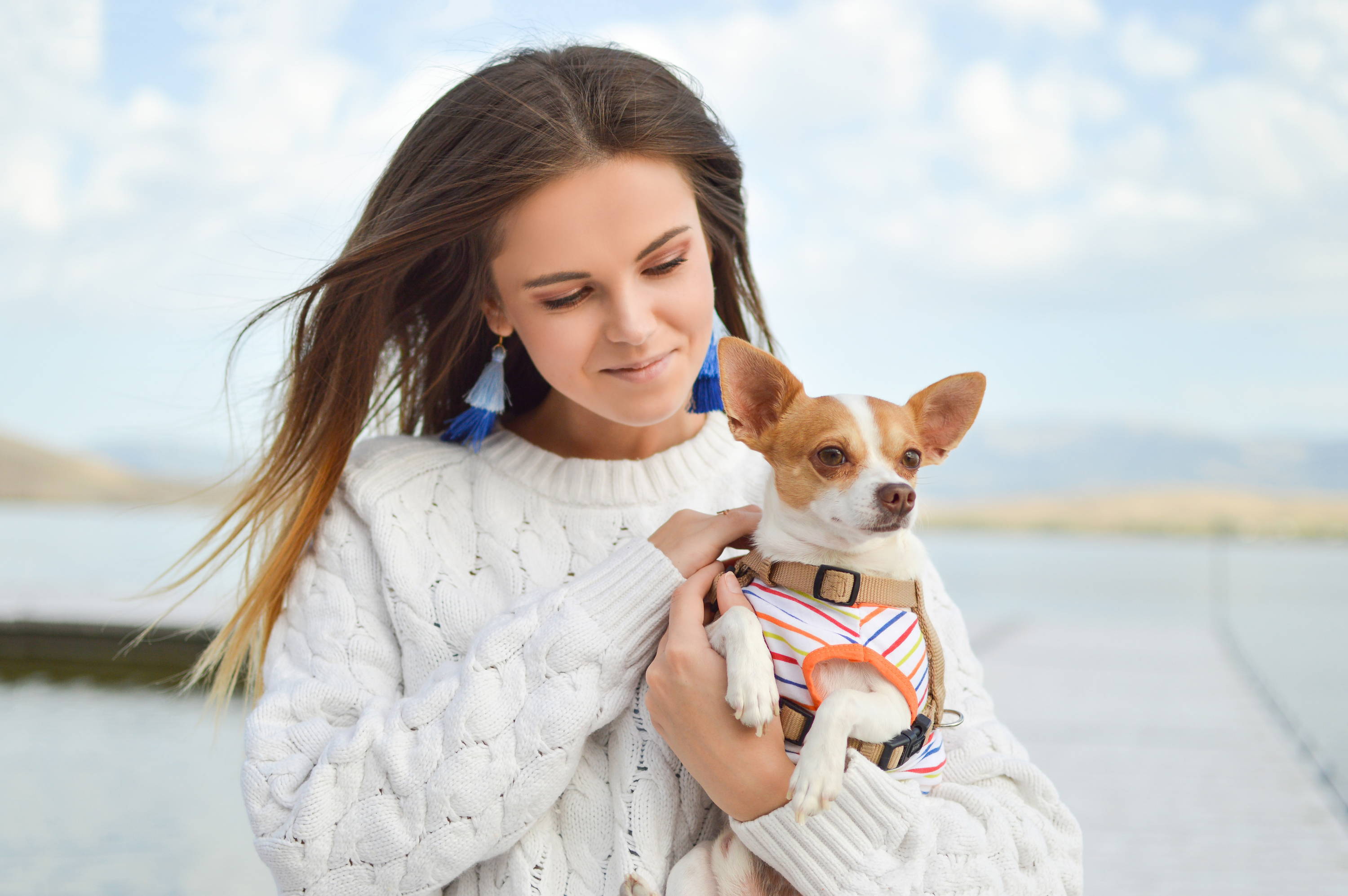 At the start of the new decade the winter gift-giving season might be over... But you're not off the hook yet!
No, in fact—look at the gift-giving holidays in just the first few months of the year!
Valentine's Day in February

Holi in March

Easter and the start of Ramadan in April
And those are just the holidays listed on my calendar. You might also need to add in other holidays, birthdays, engagement and bachelor/ette parties, weddings, anniversaries, baby showers, bar/bat mitzvahs, quinceñeras, graduations, promotions, retirements... Well, you get the picture!
Trying to figure out what to get for so many events is hard, and it can be tempting to resort to a lot of gift cards—searching all around the web or driving from store to store is a pain... Who has time for that these days?
But broad gift cards are so impersonal. You want special presents to give loved ones on their special days!
Nothing's more special than presents personalized with the one thing everybody is guaranteed to love: their dogs.
Here's a list of tons of doggone thoughtful gifts for dog lovers that are guaranteed to be a hit at any occasion—dogs are never out of season.
P.S. If you want to see more gifts for dog lovers, stories of pets, or share your pet's story check out our free Facebook group.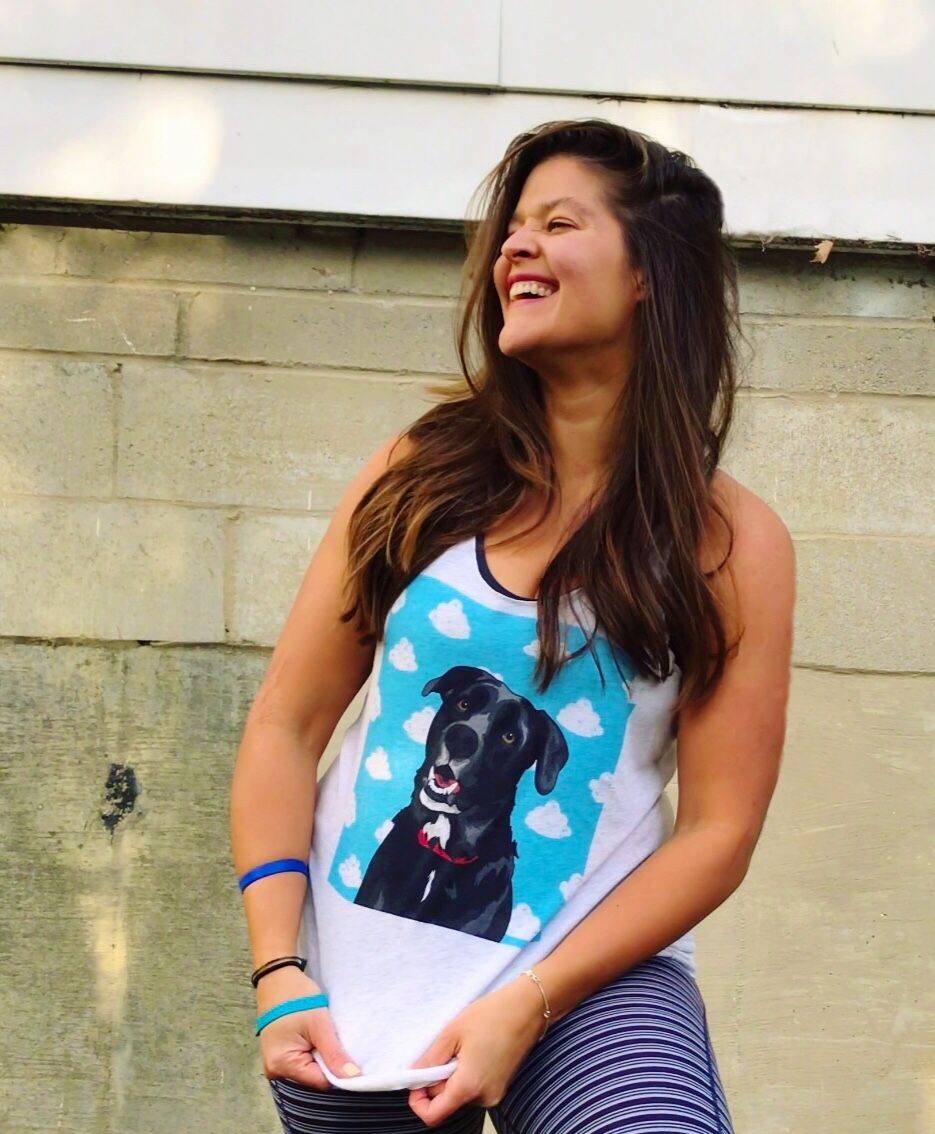 Gifts for the Fashionable Dog Lover
Following big personalities, looks lead us to our pups. It's no wonder that dogs make great companions for fashion lovers. Poodles and chihuahuas might be best known for this, but there's a dog for every look.
Let's not waste time deciding which are the most stylish—it's not why you came here. Check out these personalized gifts for the best dressed on your list, instead.
1. Personalized Dog Shirts
What's better than a fashionista stylishly proclaiming your relationship while strutting the sidewalk? Not much!
Tank tops are forever popular among the fashion elite as a flattering, versatile shirt.
But you don't need a supermodel's income to buy a tank to knock it out of the dog park with your fashionable friends, no matter their gender. Customize a tank top with their furry buddy and your gift will catch eyes in public before you know it.
You can get tees and long sleeve shirts, too.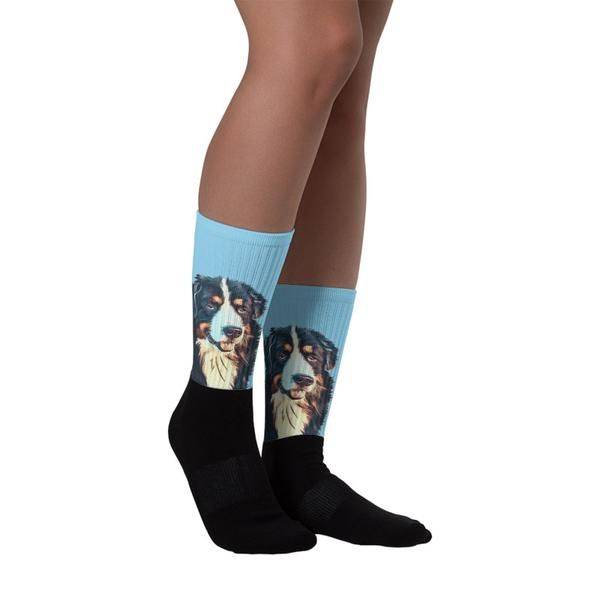 ---
Socks are sometimes joked about as a boring, unwanted present. With quality socks, that couldn't be further from the truth!
If they have dogs, even your most style-savvy friends are probably out of interesting socks. Our good dogs double as sock thieves, and it's less expensive to replace plain ones.
Here's how to knock those sad socks off: Make socks they won't risk losing. Warm your dear one's person paws with attractive, personalized dog socks!
White socks would be boring and probably unwanted by someone passionate about fashion. The uniqueness of these socks is what makes them the ideal present.
Hoodies are casual wear for any season, making them a great gift all year round.
This is why they stay in fashion, too. Dogs are similarly perfect… Combine them!
Give the fashion-conscious dog owners you know stylish hoodies featuring their dogs.
Gifts for the Creative People in Your Life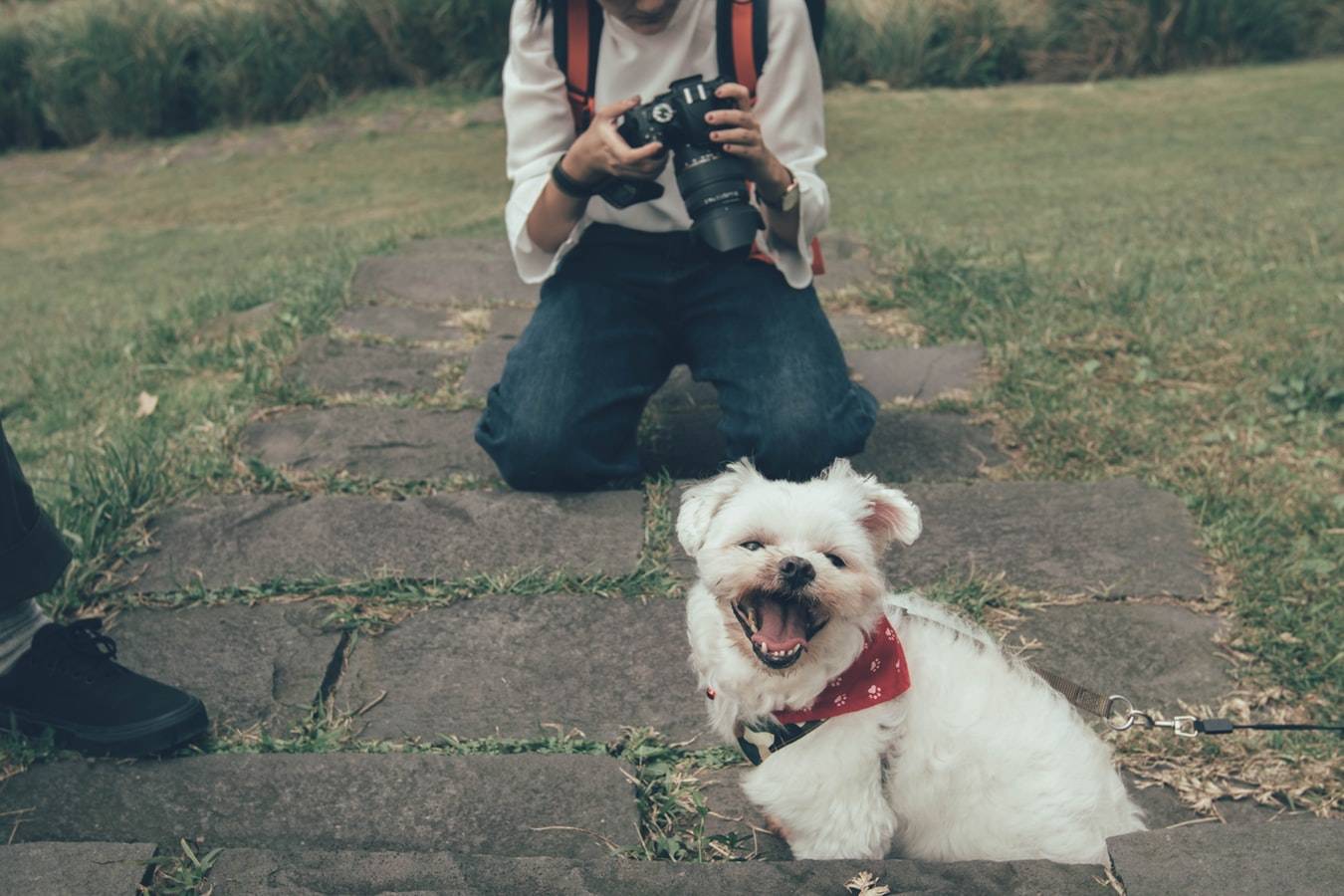 Gifts for animal lovers are personal presents by nature: You're showing the recipient you know their interests.
Personalized products are so easy to find online… That's the problem.
Custom gifts are everywhere! How do you make something to wow your artistic friends?
Here's how: Give these meaningful, creative gifts.
Most everyone knows someone crazy about famous pop artists like Warhol and Lichtenstein. But if a person likes them, they usually have merchandise already.
Plus, they're so well-known that a print might seem like an afterthought. If you want to impress, you should try something new.
Nothing's more personal than a dog portrait painting. But there are plenty of dog portraits available, so how is this special?
Well, you shouldn't buy any old drawings of dog faces! The key is how well you know your loved ones' taste.
Even a smaller pop art pet canvas (a pup art pet canvas?) shows you're thoughtful enough to immortalize Rover in their favorite art style.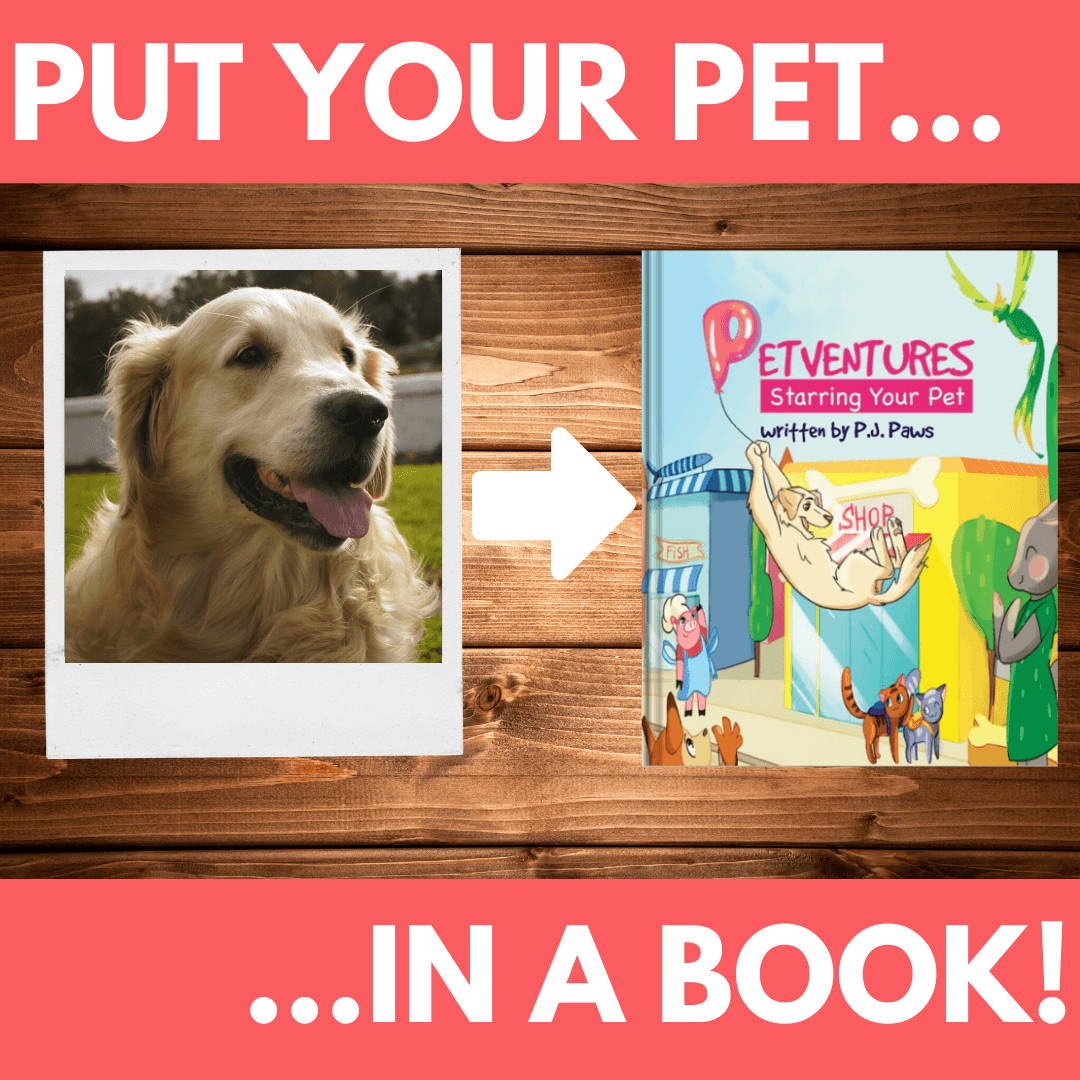 Now Go Fetch Some Presents!
I know you're left reeling from this last set of holidays. You feel like you could go the entire rest of your life without giving or receiving another present, right? I think we all know the feeling, whether we want to admit it or not. It's an exhausting time of year!
But could you really? You just read not five, not ten, but a ton of great personal gift ideas to start the new decade on the right foot. And all of them are so cool.
You're a great friend, a trusted family member, a perfect partner and an all-around awesome person to know, and that's because you like to make the people you care about happy.
You have a proven gift-giving track record—you just wanted some fresh suggestions. Well, now that you've seen all these great gifts for dog lovers, you have no excuse not to get shopping! You have to start at some point, so why stall?
But you can do what you want… Just keep in mind that using the gift-buying resources available to you now means you won't panic next time you're expected to give a gift. Don't forget that your next big occasion is right around the corner!
And if generosity isn't your goal, well… Giving great gifts does mean you'll get great gifts back!
If you have any questions about any of the products discussed in this article, you can click here to read some common answers, and then go here to ask any questions that you have left over.
The people you love and dogs they care about thank you!
---