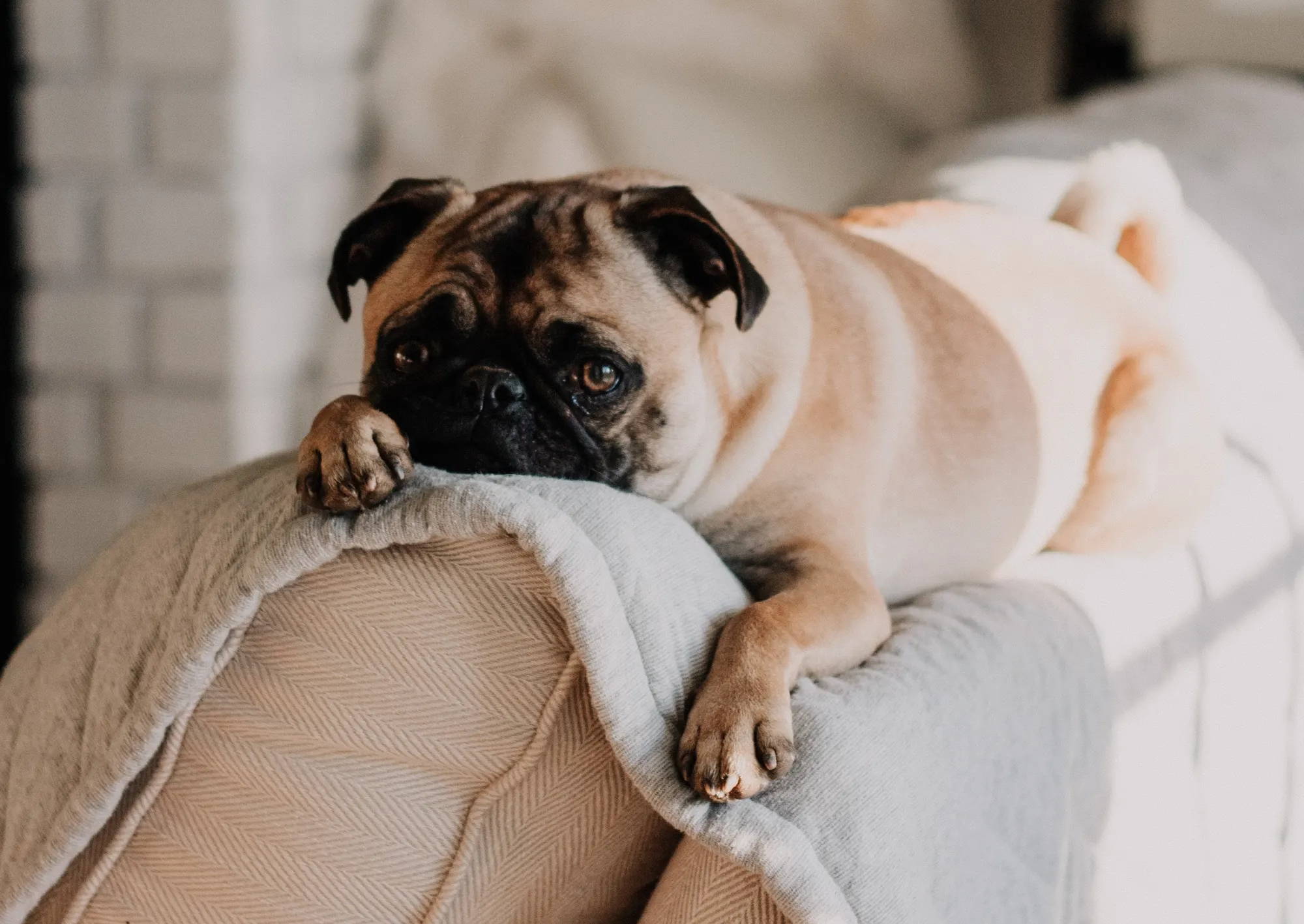 Here's a fact. People rarely give male dogs human names like Robert, Michael or Brad. Those names are too normal, especially if the dog in question is the canine equivalent of a superhero or master detective. If you have a quirky dog, then it's likely that you can relate. Creating a unique name for your dog with a unique personality is one way to feel more connected with your dog.
The truth is if your dog is a character, then he might as well be named after a true character. This is especially true if you'd like to turn your Fido into a character in a book created just for you by Petventures. If you love this idea, continue reading to gather some more boy names for dogs.
P.S. If you want to see more pet names, stories of pets, or share your pet's story check out our free Facebook group!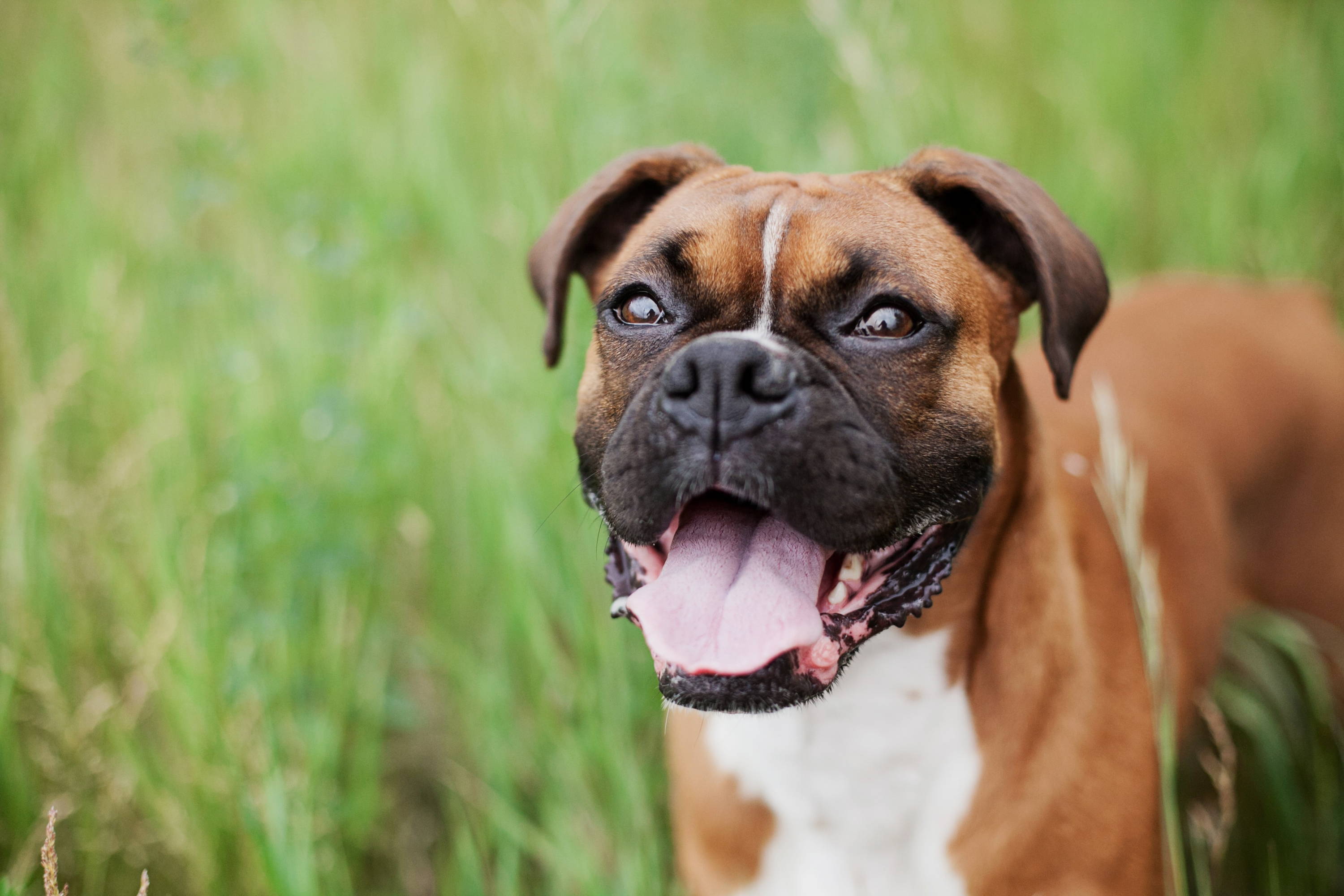 ---
Celebrity Names for Your Male Dog
Nature Names for Your Male Dog
Fictional Character Names You Could Name Your Pooch
Alphabetical List of Boy Dog Names
Recommended Products
---
Celebrity Names for Your Male Dog
If you love all-things celebrity, then it's likely that you've already named someone, or something, after your favorite movie star, musician, and everything in between. Often, the recipients of these famous monikers are your children, which include your furry kids.
In all seriousness, many people like to pick male dog names from a pool of celebrity names. Heaven knows that many male celebrities have names that are anything but run-of-the-mill. That's also why their names make good male dog names. They're memorable. strong, unique, and have the power to stand by themselves. If you're thinking about naming your pup after a cool celebrity, here are a few possibilities.
Elvis

Ringo

Prince or Fresh Prince

Channing (inspired by Channing Tatum)

Sylvester

Rocky

Freeman (Inspired by Morgan Freeman)

Jonah
Foxx (Inspired by Jamie Foxx)
Gambino (Inspired by Childish Gambino)

Devito (Inspired by Danny Devito)

Hank (Inspired by Tom Hanks)

Roger (Inspired by Roger Federer)

Lil' Bow Wow

Snoop (Inspired by Snoop Dogg)

Kendrick (Inspired by Kendrick Lamar)

Leonardo or Leo (Inspired by Leonardo DiCaprio)
---
Nature Names For Your Male Dog
Every dog has an individual personality, and naming your dog based off of who he is, can improve your relationship with him. For example, if your dog is extraordinary, consider natural phenomena like hurricanes and comets. These can provide great inspiration for boy names for dogs. Nature is always constant. It was here before humans appeared on earth, and it will be here when there are no more humans on the earth. Therefore, natural phenomena suggest character traits, such as strong, secure, and constant. Having these traits, it has always made them logical choices for dog names, particularly if your pup is spirited.
Sometimes thinking out of the box, is going to be what catapults you into discovering the perfect name for man's best friend. For example, Hawk or Bear can evoke the names of the powerful animals in their environment. One of these nature-inspired names is bound to be right for your dog.
Storm

Forest

Bear

Hawk

Ash

Dusty

Rain

Winter/ Wynter

Roan

Halley (after Halley's Comet)

Rohan (Inspired by "Lord of the Rings")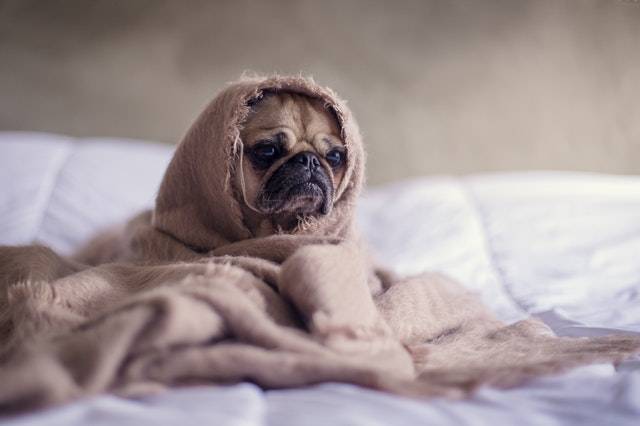 Fictional Character Names You Could Name Your Pooch
Here's a doggie name rhyme for you. Roses are red. Violets are blue. If your new pooch watches "Family Guy," then you can name him Stew. If you enjoy that TV show, then you probably chuckled at the reference. Naming your dog after a favorite character on a TV show, or movie enables emotion and the feelings of nostalgic toward whichever name you choose.
If you're a true culture geek, you probably also promptly thought that Stew (or some other fictional character name) might actually be a good name for your new pup. Don't just stop there, here is more inspiration from the world of fiction.
Dobby

Harry

Peeta

Finnick

Cinna

Hatter

Sherlock

Pippin

Tintin

Gandalf

Legolas

Frodo

Aragorn

Sir Lancelot

Max (from "Where the Wild Things Are")

Horton

Shadowfaux (Inspired by "Lord of the Rings")

Nevil

Severus

Reddington

Holmes (Inspired by "Sherlock Holmes")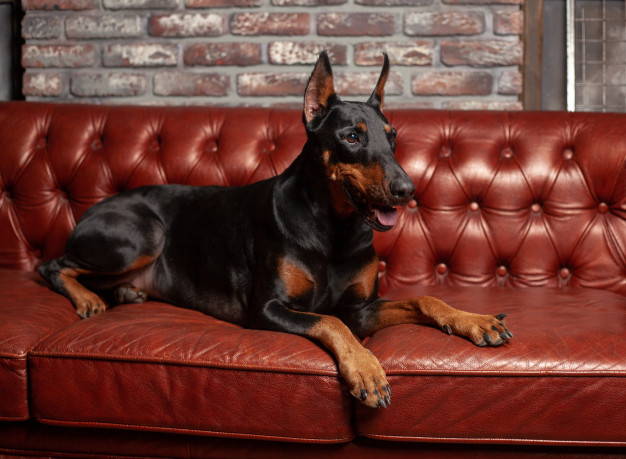 Alphabetical List of Boy Dog Names
Choosing a "human" name isn't always a bad idea. Sometimes, it's just what your dog needs. You might want to consider the names on the following list as possible boy dog names.
Benjamin - Benji for short

Colton - Colt for short

Dylan

Hunter

Jackson

Leo

Lincoln

Logan

Marley

Miles

Micah

Sebastian
What Might your Petventures Dog Look Like?
Remember, each dog is different, and whichever name you choose, your dog is always going to be your best friend. With that being said, the quirky name that you choose for your male dog could result in a character on the page that's equally quirky and fun. Is your dog more quiet and reserved? Think of a character that is quiet yet strong such as Robin Williams in the movie "Good will Hunting." The possibilities are endless, and that's partly why people love to think of strong boy dog names. They want their pup's name to fit the dog on the page and in real life.
It's likely that you do, too. After all, your pooch is special to you. If he weren't, you wouldn't be thinking about creating a custom Petventures storybook featuring your dog
Personalized Pet Storybook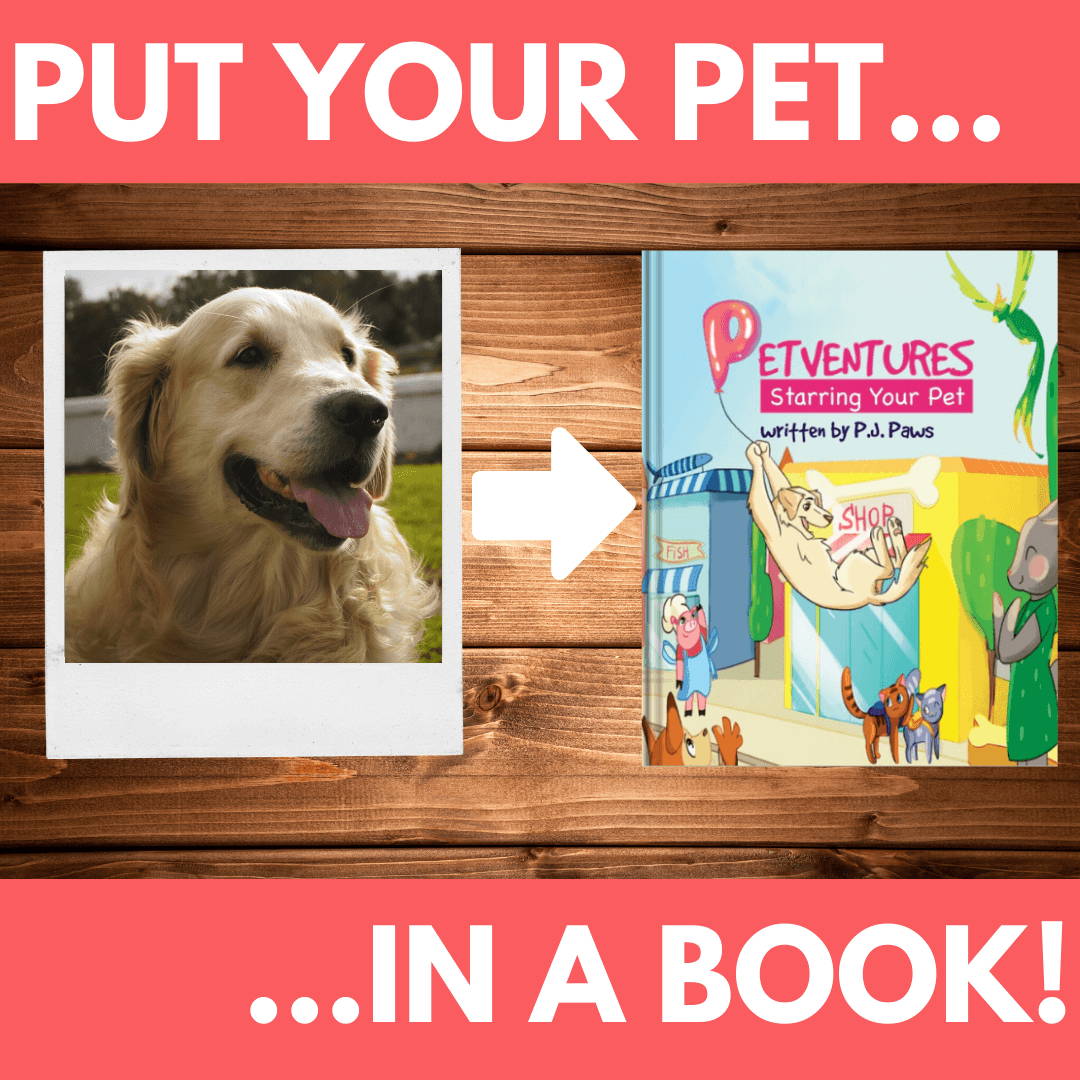 Pet Pop Art Shirts, Hoodies, and Sweaters
Turn your pet into a fashion statement! Make shirts, hoodies, tank-tops and more so you can show off their cute face everywhere you go.
---
Looking for more names for dogs?
Click the links below for guides specific to other dog names: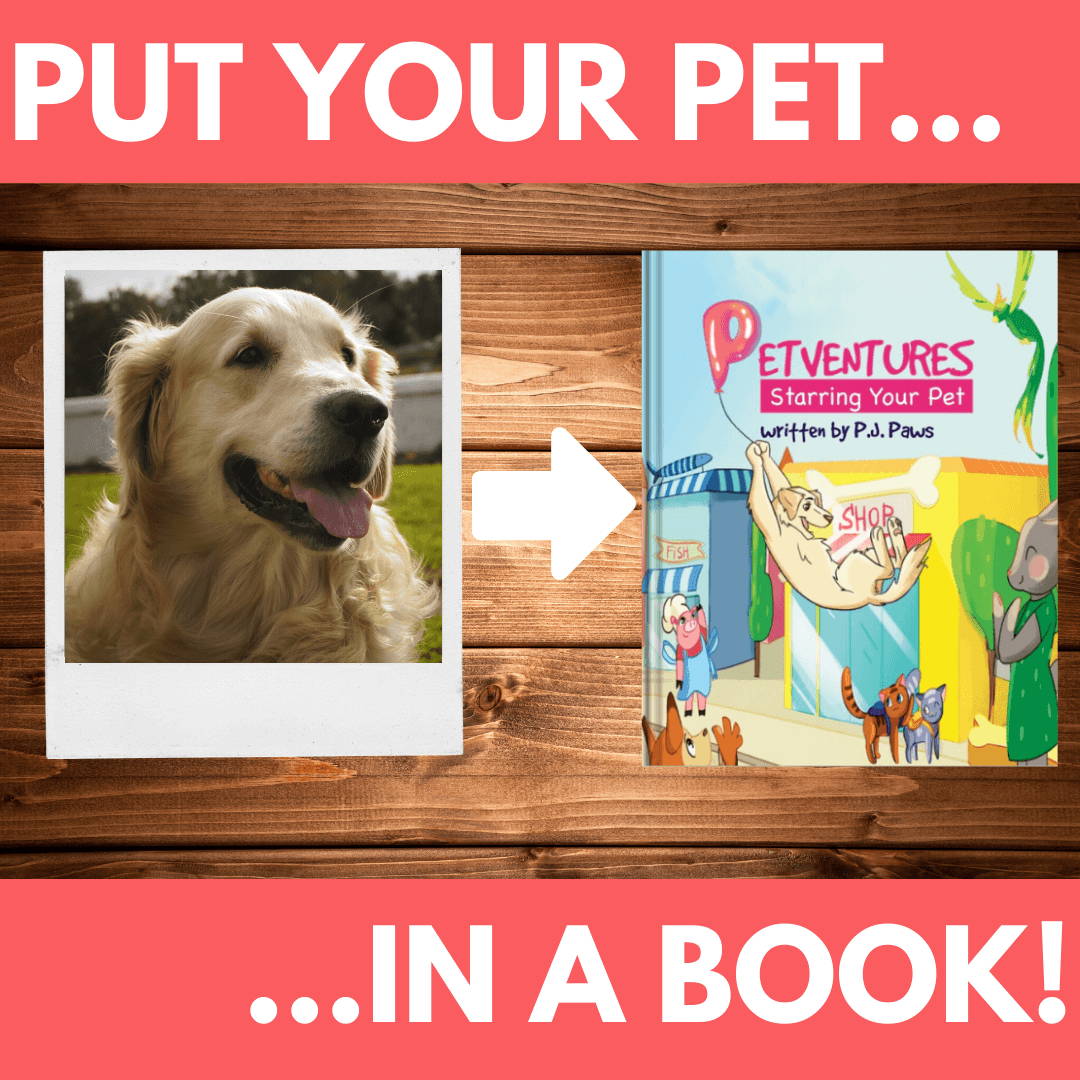 ---