Guide To Black Cat and Kitten Names
Black cats have been around for many years. Egyptians thought they were extremely lucky animals that would bring good fortune to those around them. Even though there are a number of different breeds of cats, black cats can appear in any variety of cat. If you're lucky enough to have a black cat for a pet, there are so many names for black cats that you can choose from.
Once you determine a name for your black cat, create a custom Petventures storybook featuring your cat. Dedicate the storybook to your new kitty by adding his or her name to the customizable dedication page. Keep reading this guide to black cat names for help coming up with the best black cat name for your kitty.
P.S. If you want to see more pet names, stories of pets, or share your pet's story check out our free Facebook group!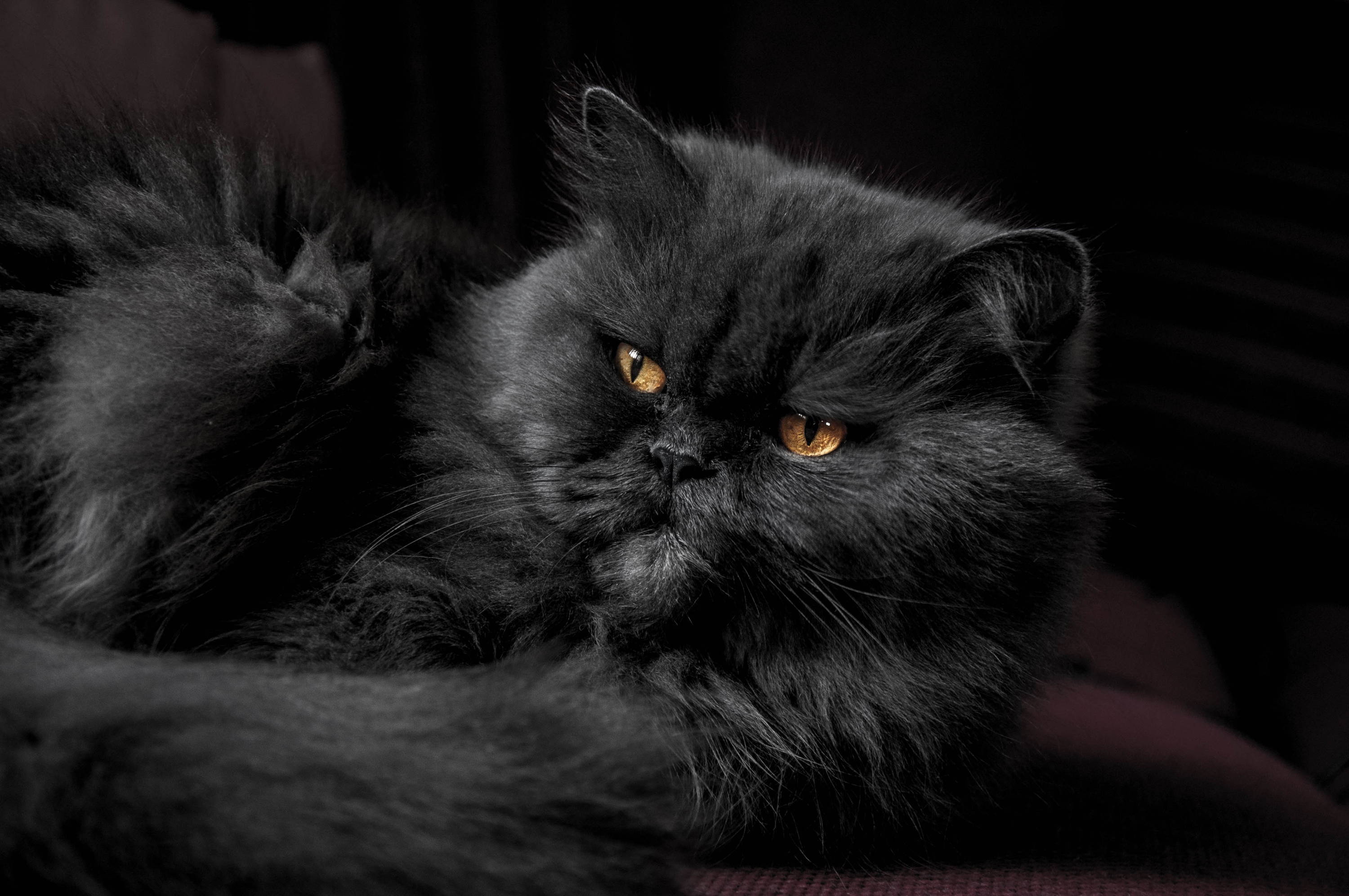 ---
Famous Black Cats
Personality Traits
Black Cats In Other Languages
Naming Your Black Cat
Boy Names For Black Cats
Girl Names For Black Cats
Recommended Products
---
There have been many famous black cats throughout history.
Tommaso is the Guinness Book of World Record's richest feline in the world. Tommaso is a stray cat who lived on the streets of Rome before he was adopted. He was adopted and lived comfortably with his owner for many years before his owner passed away. Tommaso was left $13 million with this passing!
Don't forget about Salem from "Sabrina the Teenage Witch" and Felix the Cat if you're looking for some Hollywood stars.
---
Personality Traits of Black Cats
While many people associate black cats with superstition, these cats actually have a very sweet and playful personality. As kittens, black cats love to snuggle, play with their owner, and investigate their surroundings. As they age, they are very pleasant as lap cats.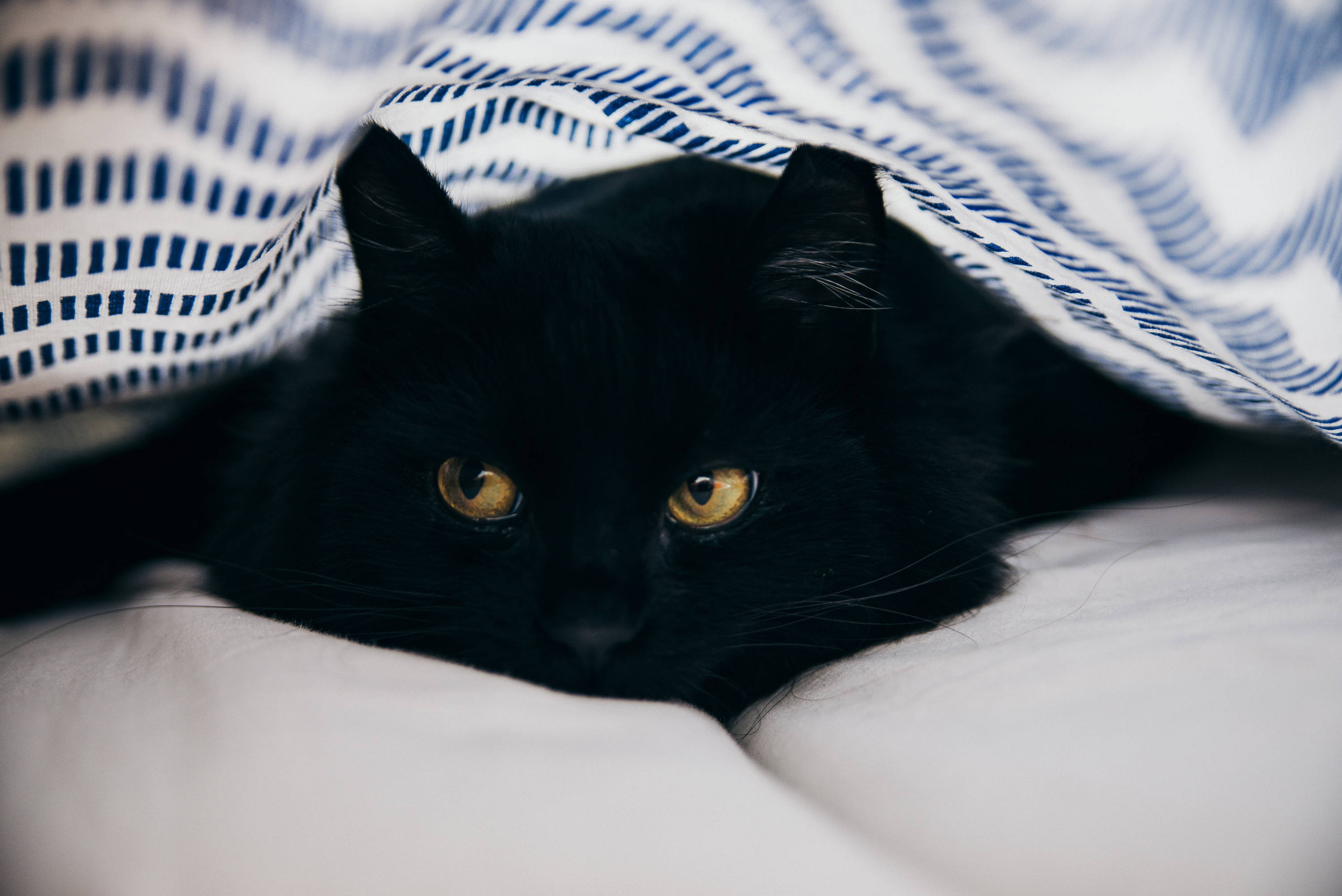 Black Cats in Other Languages
People have varying opinions of black cats from culture to culture. Some cultures find them to be endearing; others will go in the opposite direction of a black cat when they see it. Whatever the culture, there seems to be some sort of superstition for black cats. If you want to name your cat something unique, use a word in a different language that describes your cat. For example, you could name your kitty the Spanish "gatito", which means little cat or kitten or "Chaton" which is the French version.
You may want to choose a name that is unique to your kitty, but relates to their appearance. Here are some terms that mean black in other languages that may work for your furry friend:
Gato Negro: Spanish
Chat Noir: French
Zwarte Kat: Dutch
Itim na Pusa: Filipino
Schwarze Katze: German
Cat Dubh: Irish
Gatto Nero: Italian
Czarny Kot: Polish
Svart Katt: Swedish
Cath Ddu: Welsh
Kaalee Billee: Hindi
Maew Da: Thai
Paka Mweusi: Swahili
Nigrum Cattus: Latin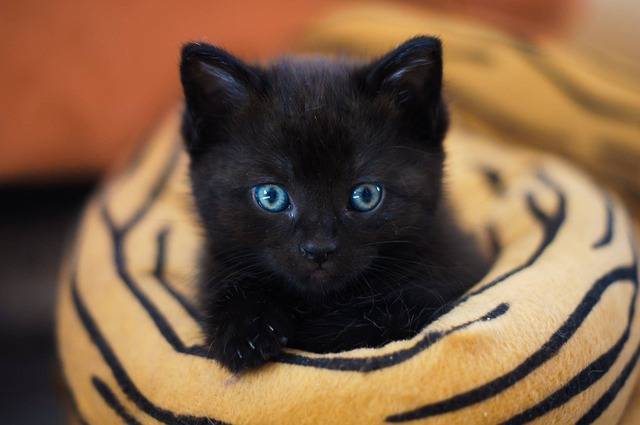 There are a few common names that many people use to name their cat. There's nothing wrong with sticking to those classic names.
You probably know a cat or two with one of these cute names:
Charlie

Leo

Simba

Oscar

Max

Rascal
If you're looking for more unique names specific to boy black cats, consider the names of the list below:
Shadow

Salem

Darth

Jaguar

Gotham

Boo

Wakanda

Smoky

Onyx

Phantom

Midnight

Oreo

Rocky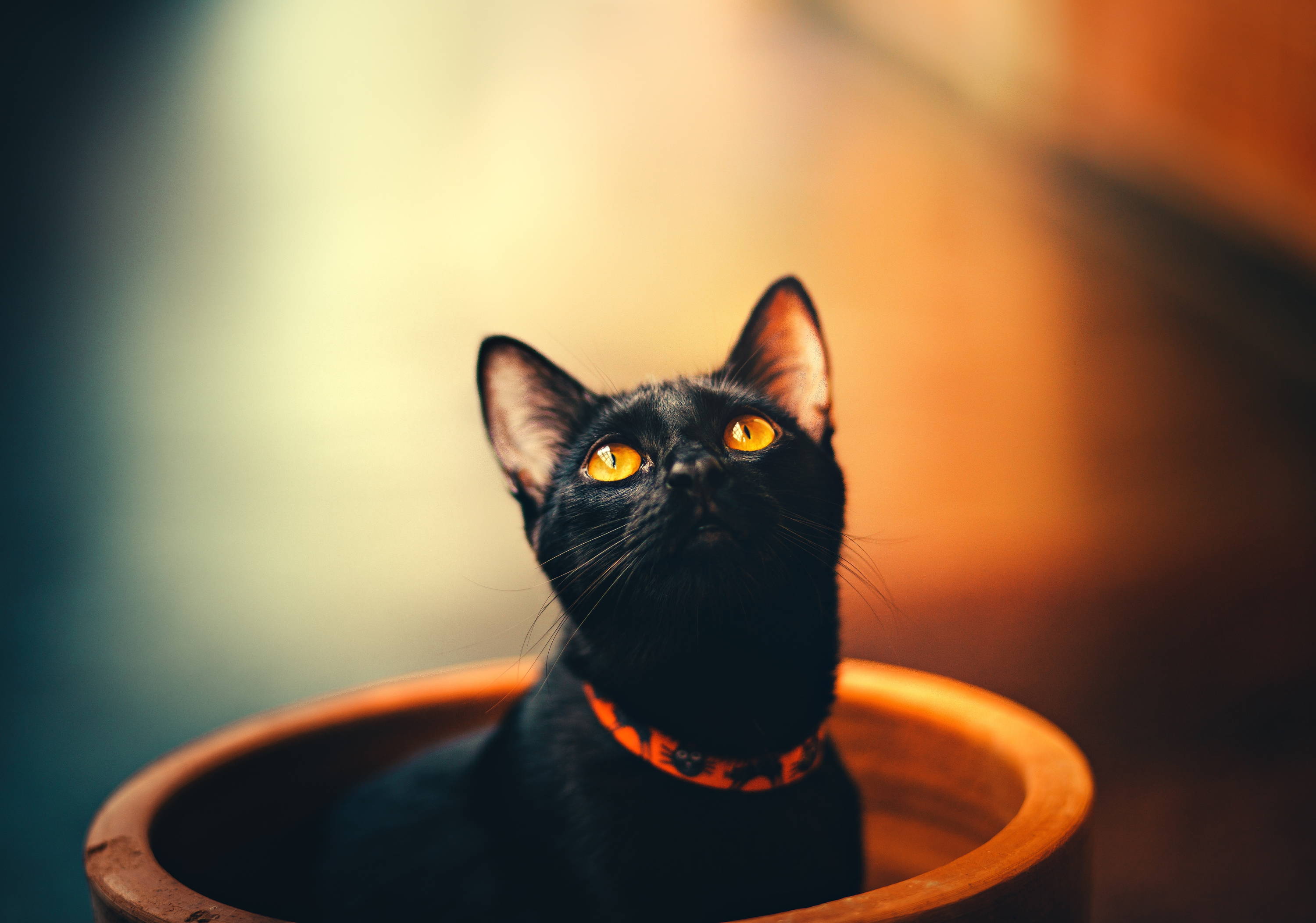 Girl Names for Black Cats
Bella, Kitty and Princess are extremely common cat names for female cats. If you're looking for something specific to black cats that are girls, one of the names below may fit the personality of your kitty:
Ebony

Raven

Morticia

Inky

Sabrina

Elvira

Twilight

Banshee

Voodoo

Dusty

Cinder

Magic
Looking for a purrfect gift for that special pet or pet-lover? We've put together a list of recommended products below.
Personalized Pet Storybook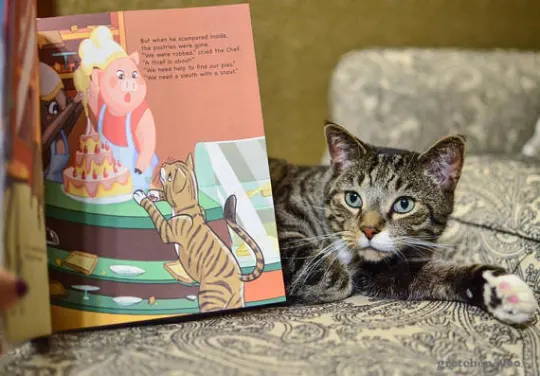 Pet Pop Art Shirts, Hoodies, and Sweaters
Turn your pet into a fashion statement! Make shirts, hoodies, tank-tops and more so you can show off their cute face everywhere you go.
---
Looking for more names for cats?
Click the links below for guides specific to other colors of cats: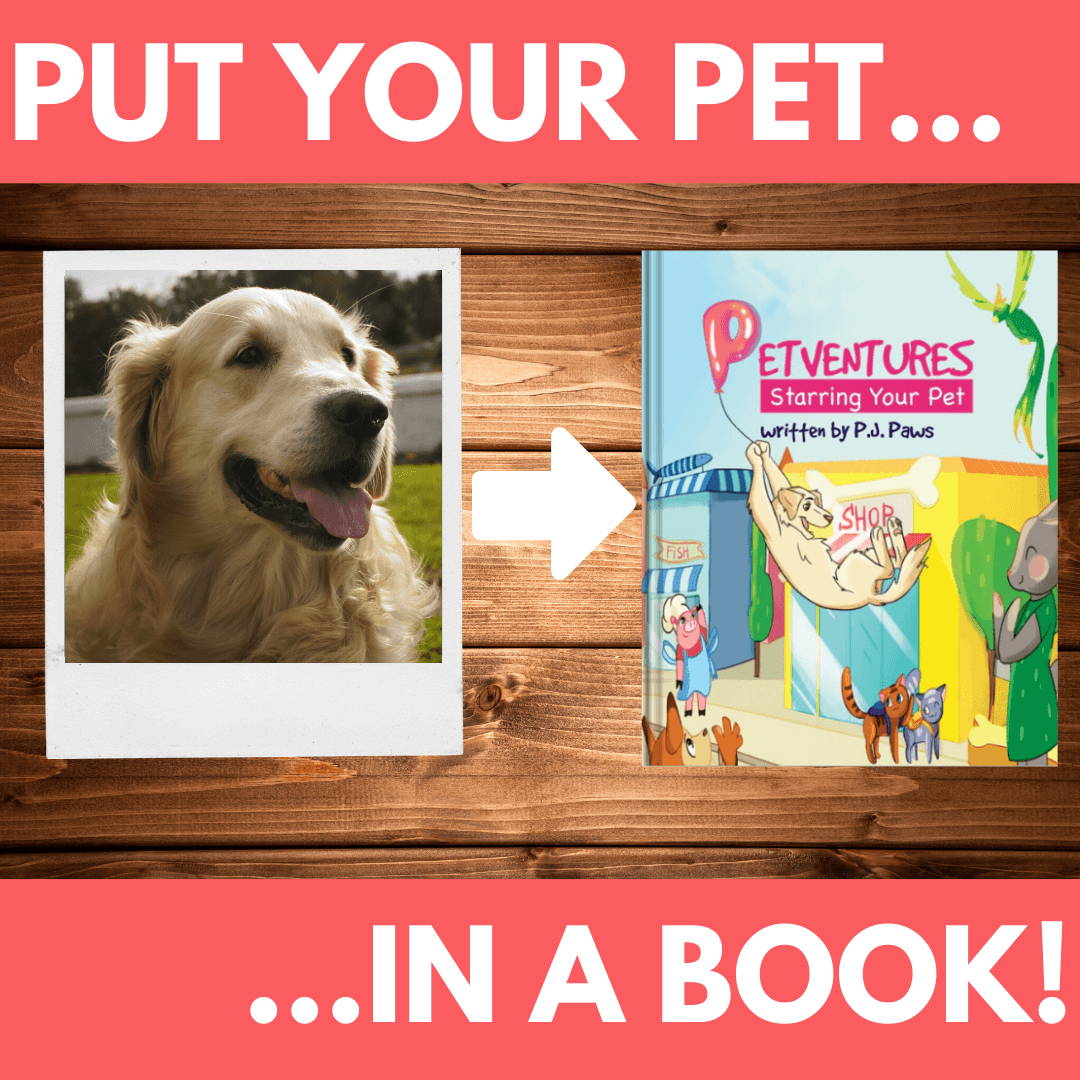 ---