Gift Guide for Cat Lovers
1. Personalized Pet Storybook
There are few options more creative than a personalized pet book for a cat lover. The Petventures Pet Book allows you to make your pet the star of the story.
Pet's can't read, but they can undoubtedly pose for photos with this adorable book in the frame. One of the best features of the pet storybook is the level of customization detail allowed.
Choose the pet's look, name, where you live, and how the adventure unfolds. The animal's breed and color can also be included in the book.
Are you buying for a cat lover with more than one pet?
Add more than one pet to the story to include the whole family. The custom illustrations turn the book into a keepsake that pet owners can keep for life to remember a furry friend.
Including multiple pets does require a surcharge. There is also an additional fee for hardcover books.
2. Matching Halloween Costumes
What could be cuter than sharing the same Halloween costume theme as your pet? Group costumes are a growing trend that can make an excellent gift for pet owners.
Simple themes are easy to pull off. Think Old West, pirates, or jungle cats.
Be sure to reference sizing charts based on the breed of the cat. Cats are often less forgiving than dogs when it comes to trying on outfits.
If the first costume is too uncomfortable, it'll be harder for the owner to get the cat to try a second version.  
3. PetSafe SlimCat Interactive Toy and Food Dispenser
Turn playtime into feeding time with the SlimCat Interactive Toy and Food Dispenser. Cat lovers can entertain their feline friends while playing to their natural hunting instincts.
The toy is essentially a ball with hidden places to store dried food. Cats have to "solve" the puzzle to get to the treats inside.
The goal of this toy is to help cats improve their killer instincts.
When cats don't get the chance to hunt for their food, they miss the opportunity to stay active throughout the day. This leads to overweight animals by taking away their chance to exercise.
The PetSafe SlimCat Interactive Toy and Food Dispenser is a great gift for the pet owner looking for ways to prevent obesity.
There is a positive relationship between cats and lasers. Give a cat lover an automatic cat laser toy.
The constant pursuit of the laser will keep the cat entertained while the pet owner is at work. It comes with five circling ranges to choose from, so the cat doesn't get used to the patterns.
The circling ranges also make it easier to use the device in smaller spaces where there's floor space to point the laser. Anti-collision technology helps the cat avoid injury while playing.
The automatic on and off preserves the battery once the toy is no longer in use. If the pet owner already has a similar toy, this version is suitable as a travel toy or to use in a spare bedroom.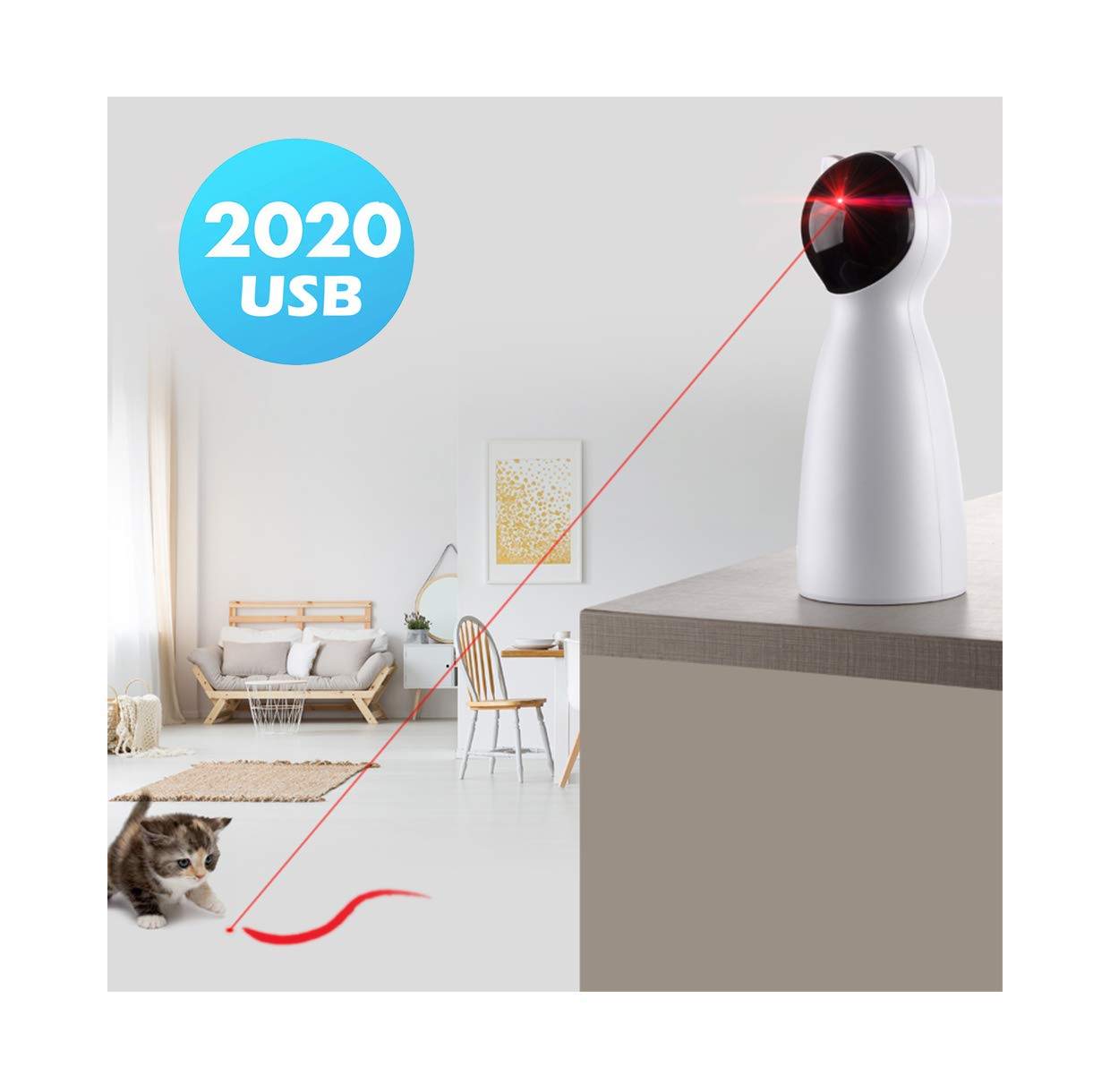 5. PetSafe Drinkwell Zen Stainless Steel Dog and Cat Water Fountain

Cats don't drink enough water. The PetSafe Drinkwell Zen Stainless Steel Dog and Cat Water Fountain provides quick and easy water access throughout the day.
For most animals, running water is more appealing than a still bowl of water. Its large size means more than one pet can share the dish throughout the day.
Staying hydrated is a big deal for animals. Getting proper hydration could be the difference between a cat getting kidney stones or not.
Since most cats prefer fresh running water, this bowl provides the perfect well of hydration that can last for days without the need to refill.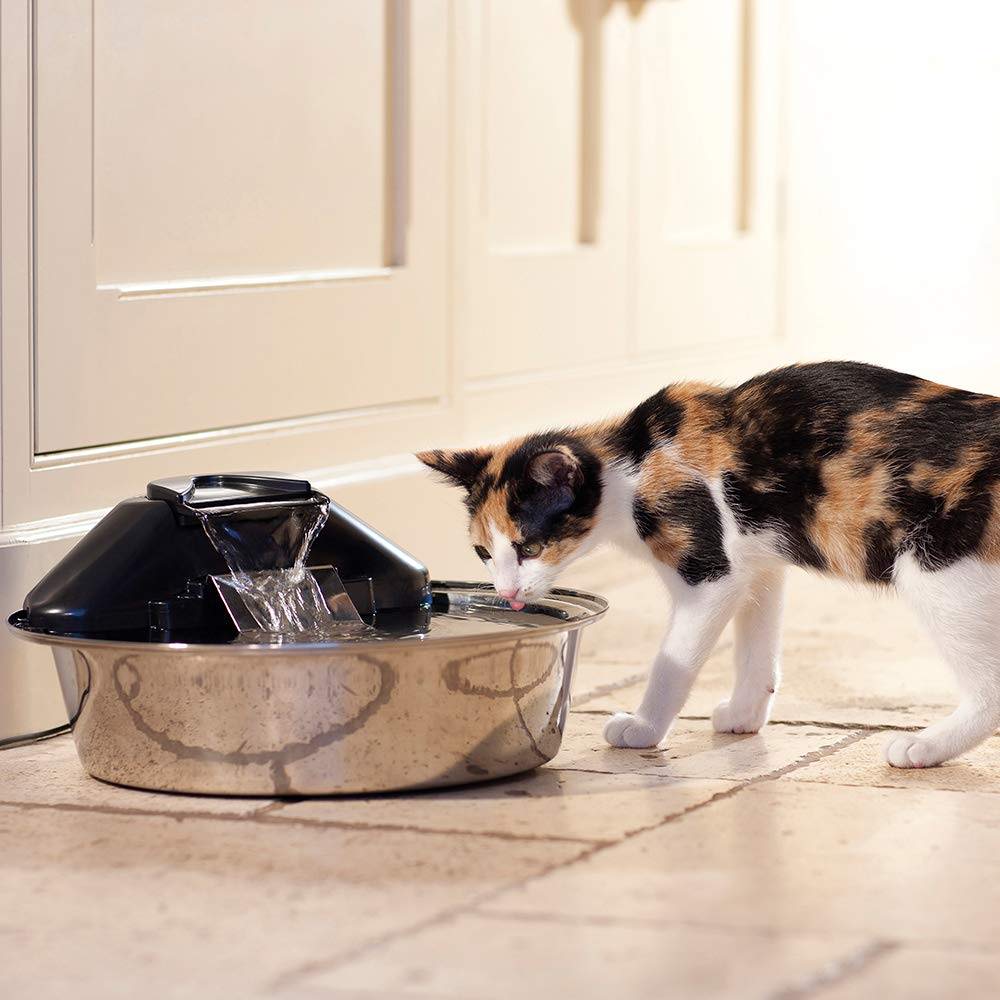 Most people don't have enough socks. They are the last thing you think of buying when going to the store.
But socks can make or break a hiking trip or fitness routine. Give a gift with a dual purpose to any homeowner.
A worthy addition to any pet owner's wardrobe is a pair of custom crew socks. Choose a fun color blocking pattern by requesting it as a background for the pet's photo.
Cat lovers will enjoy the eye-catching socks that show their devotion to their pets. These socks come in both U.S. and U.K. sizes.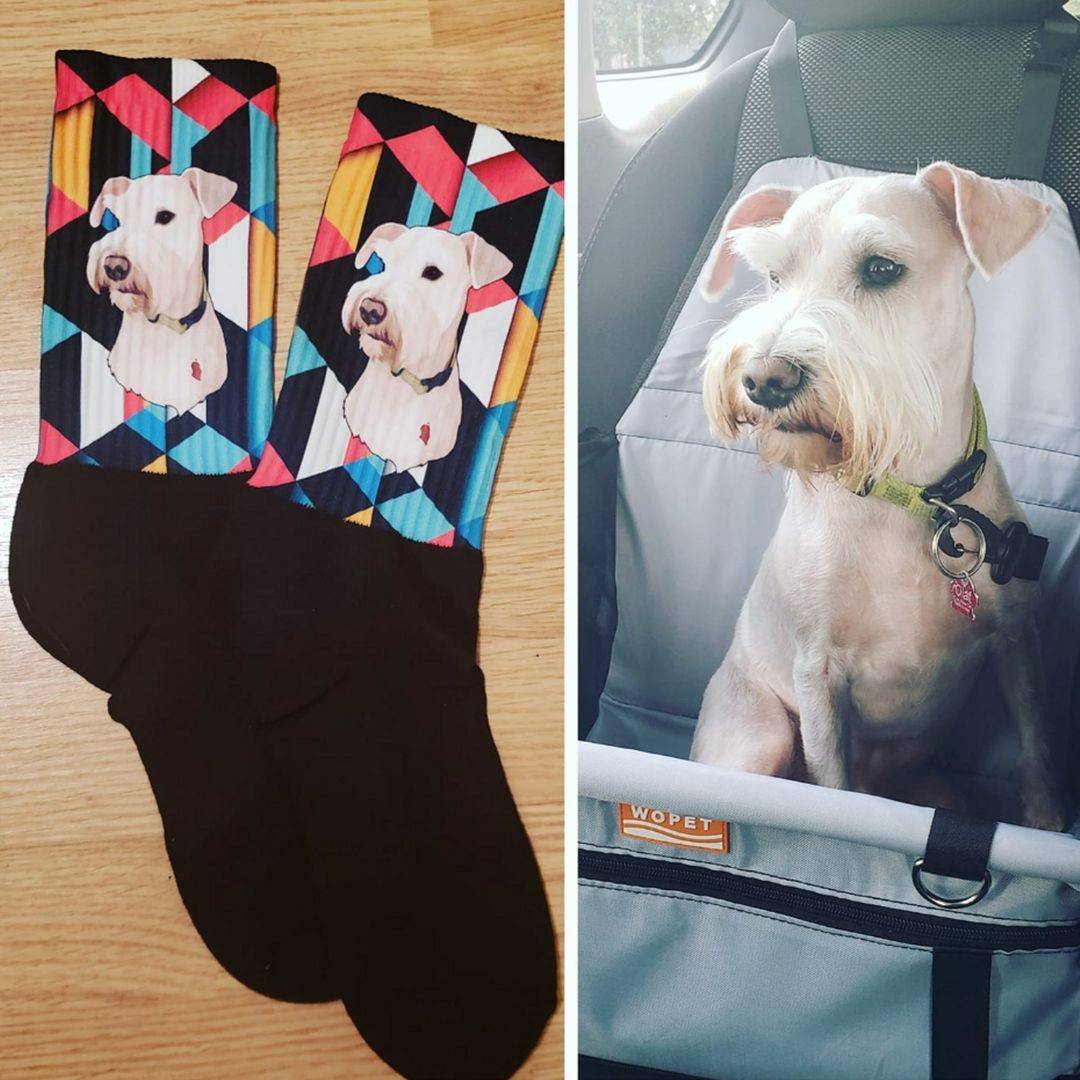 Wall art is usually a bad option as a gift. Without knowing someone's exact personal taste, you run the risk of buying a piece that will end up in a closet instead of on the wall.
But when choosing artwork of their pet, you are buying what is essentially a portrait of a family member. The gift isn't intended to be a Van Gogh, but instead a sentimental offering.
Do choose a canvas color that complements the cat lover's decor theme. If you don't know what his or her place looks like, aim for neutral color tones that could easily blend in any room.
Pet owners can stay warm with a cozy fleece blanket featuring the face of their cat. For owners who like to cuddle with their cats, this blanket provides the perfect backdrop.
The blanket can replace an existing throw on a couch or decorate the cat's bed.
Adding in a pair of matching toss pillows as accents creating a full-on cat theme for a living room or bedroom. Blankets and pillows are a good gift option for cat lovers of all ages.
Cats are considered seniors once they reach age 11. If you're looking for the perfect gift for a cat in this age group, a thermal cat mat is the way to go.
Thermal cat mats are cushioned and heated help ease a cat's aging joints. During the winter months, older cats tend to have more trouble staying warm.
The heated bed gives them a cozy place to snuggle up during the day.
One of the most common gift ideas for cat lovers is a mug. Funny sayings and memes on coffee mugs give cat owners an extra perk in the mornings.
Personalized mugs with images of the cat or the pet owner with the cat are a more affectionate touch. Rely on humor when choosing a gift for someone you don't know well.
Personal photos are sweet to gift to anyone close to you. Sneak a candid photo of the cat lover and pet to keep the gift a surprise.
The thoughtfulness of the surprise photo will be appreciated. Just be sure to allow a week lead time to get the mug adequately customized.
Starting early also means you can swap out the design if the mug doesn't turn out as expected.
Cats sleep everywhere. But most pet owners love their cats enough to still designate a space in the house for them.
Gift your pet loving friend with a premier cat bed hammock complete with scratching posts. These beds give cats the option of fun or rest without having to stray too far.
If a pet owner has more than one cat, don't expect them to share. Cats are territorial and each one needs a spot to call their own.
Include several versions of cat beds alongside the bed hammock version when buying for multiple cats. Covered sleeping areas are a common choice.
The simplicity of the hammock bed design and color scheme makes the bed blend into any corner in a home. The bed also includes a swinging cat toy for added play.
Cat lovers will appreciate a gift for their pet that keeps them busy and away from unwanted scratching places like curtains and sofas.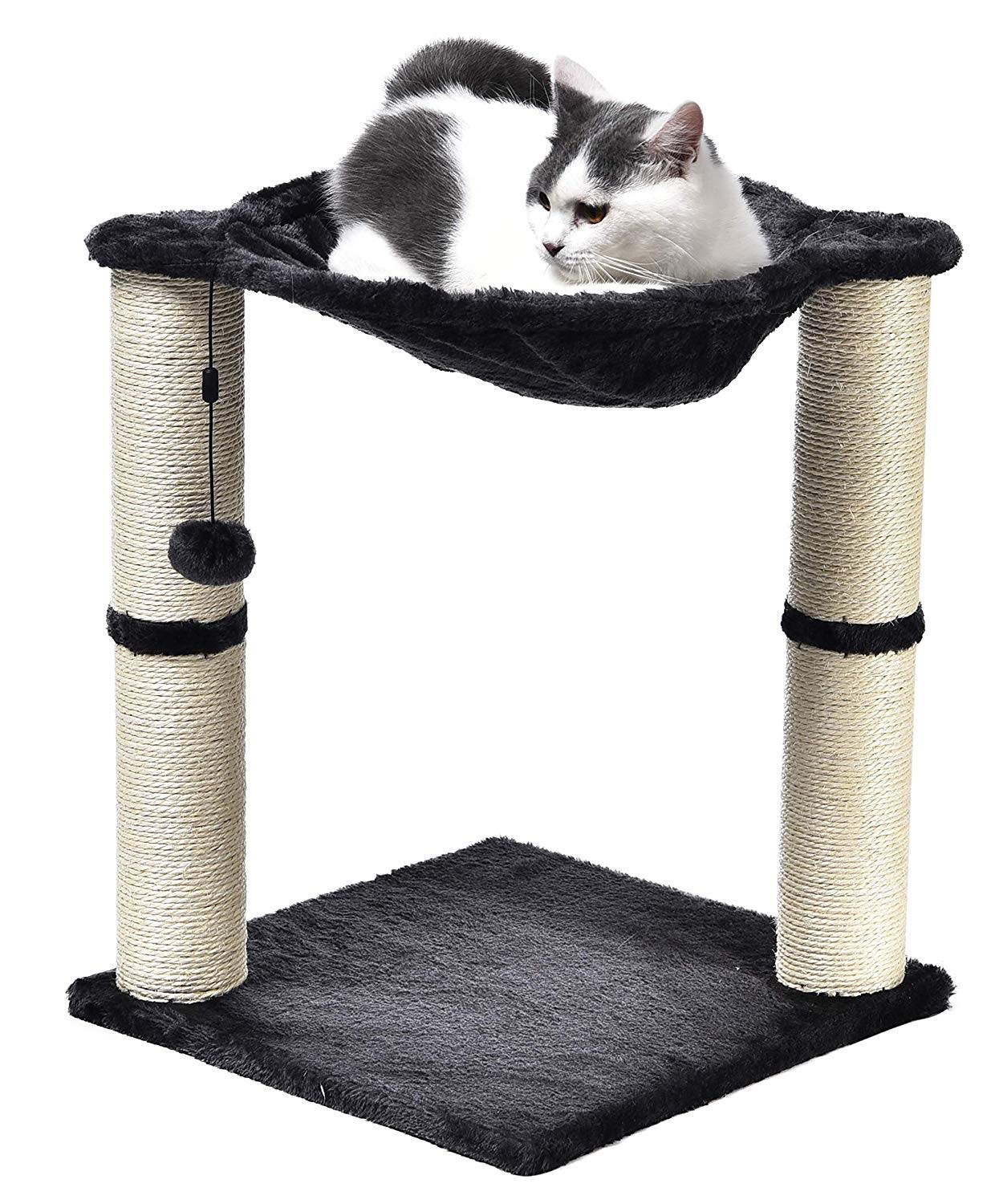 12. Pet Sitting Gift Card
---