Complete List of the Best Books for 6 Year Olds
Complete List of the Best Books for 6 Year Olds
It is crucial for your young child to practice their reading skills, but what books are best? Here is a complete list of the best books for 6 year olds.
While you may have heard that most children resist reading outside of school, this actually isn't the case. In fact, 80 percent of kids agree that summer reading is important and that it's a fun way to spend their time!
In order for kids to discover a lifelong love of reading, it's crucial that they get started early. Reading books helps children's imaginations and critical thinking skills to develop, so you're going to want to make sure that they learn to enjoy it.
Here, we're going to talk about some of the best books for 6 year olds to read this summer. Read on for some interesting stories for kids to absorb on their own or with a bit of parental guidance!
Books They Can Read Independently
6 year olds are at the age when they want to discover the world by themselves. They're interested in garnering some independence, and reading on their own is a great way to give it to them. Read on for some books that your child will love to absorb in their free time all by themselves!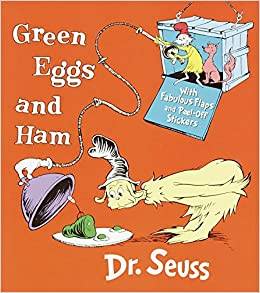 Dr. Seuss is a master of life lessons. He teaches children to see wonders in the world around them with books filled with rhymes, interesting creatures, and bright illustrations.
Your child will love to read the whimsical rhymes aloud and laugh at the marvelous creatures on the pages of his books. Green Eggs and Ham, Oh the Places You'll Go, and (of course) The Cat in the Hat are all great stories to get them excited about reading.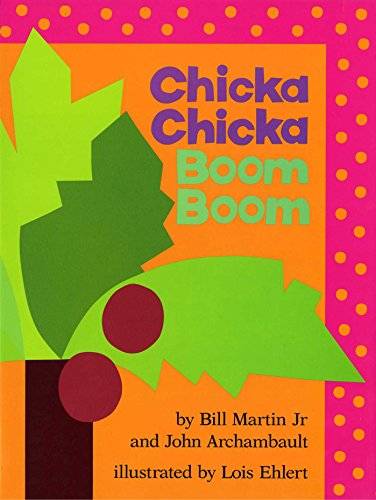 Like Dr. Seuss's books, Chicka Chicka Boom Boom was written to be read aloud. In this rhyming, song-like story, many letters climb up a coconut tree. In their race to the top, they mingle- uh oh!
This tale teaches your children their ABCs in an easy-to-read and exciting format. The bold colors and lovely illustrations ensure that they're engaged visually as well as verbally, so this is definitely one to add to your shelf.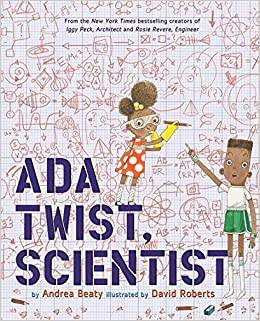 Ada Twist is a grade-school girl of color, which is an awesome thing in and of itself. What's more awesome, though, is that she's incredibly interested in the STEM fields! This well-rounded character has an incredibly curious imagination and a boundless thirst for knowledge.
This book is perfect for both boys and girls who love math and science. It also shows how smart and powerful a girl can be, which, let's face it, is pretty cool.
If you want a fun and zany way to engage your child with their new book, why not get them a Choose Your Own Adventure story? You Choose in Space, illustrated by the talented Nick Sharratt, is a book that lets your kid be the protagonist in the tale.
What aliens will your child talk to? What weird space foods will they try? There's so much in store for them when reading this book!
Plus, since your child can choose from many different paths when reading, they'll get to read a new story each time they lose themselves in the pages.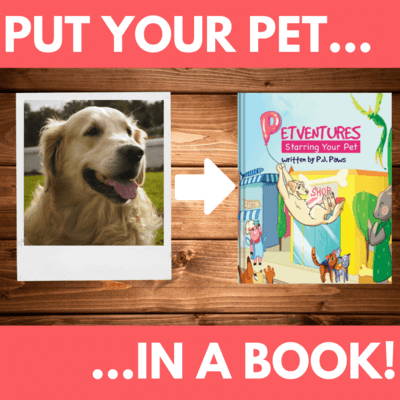 All of the books on this list are pretty awesome, but we've definitely saved the best for last with this personalized pet book.
In it, your child's beloved cat or dog leads them along on an adventure. You can choose the exact breed and colors of the protagonist pet. Additionally, you can have your book follow multiple animals if your child loves more than one furry friend!
Kids love to read this book aloud to their pets and imagine that they're going on the adventure together! The book itself also comes in both hardcover and softcover options so that you can choose the keepsake to give your child.
Books to Try on Their Own
If your child is a bit more advanced a reader than most their age, they might be able to read simple chapter books on their own. However, many children can read early chapter books with a little bit of help from a parent. Read on to learn some awesome stories that you can help your child engage with!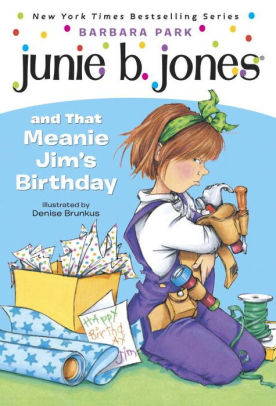 Junie B. Jones is a chapter book series that follows an energetic kindergartner named Junie B. She and her friends see the interesting parts of ordinary life and engage with the world around them.
One interesting thing about the narration in these books is that they're 100 percent from the first-person point of view of a kindergartener. Because of this, they have some unique words, phrases, and grammatical constructions.
This is fun for kids who want to see a genuine narrator, but it might be worth sitting down with them and letting them know that this is a bit of an exaggeration.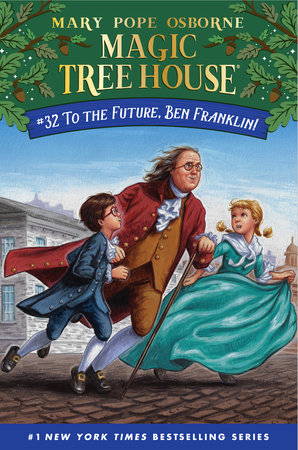 The Magic Tree House series is both fun and highly educational. In it, siblings Jack and Annie find a treehouse that whisks them away to the past. In each book, they explore an authentic and well-researched depiction of another place and time in history.
Your child will love following them on their quests through Ancient Egypt, Feudal Japan, and Victorian London. They also will enjoy reading the short nonfiction book that goes with each story. This lets them learn all the facts about the times and places that they visited with Jack and Annie!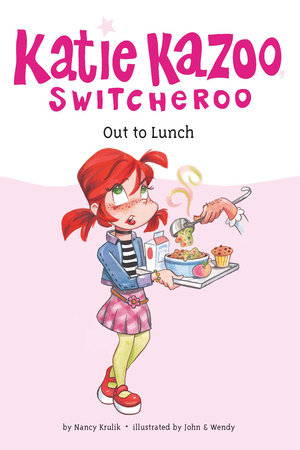 Katie Kazoo, Switcheroo is an awesome story of personal identity by Nancy Krulik. Katie is an ordinary third-grader who, after a bad day, wishes that she could be anyone but herself. After that, a magic wind blows and turns her into her class hamster!
Each book, Katie turns into a person (or animal) from her life and gets to walk a mile in her shoes. This series is great for kids who need to learn to love who they are, as Katie does, as well as kids who want to see what it's like to be someone else.
Another fun fact about this series is that the author included her own dog, Pepper, in Katie's adventures. That makes this the perfect book for children to read after they enjoy their personalized pet book on their own!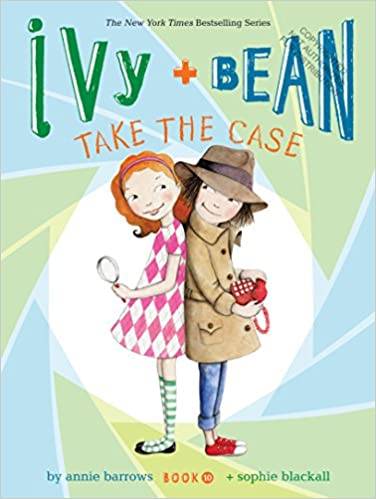 The Tales of Ivy and Bean are perfect for kids who have close friendships and want to see those relationships reflected in the books they read.
Ivy and Bean are two girls who are polar opposites of each other. Ivy is quiet and reserved while Bean is wild and silly. They also are best friends who get into trouble wherever they go.
Like Junie B. Jones, these books show just how exciting everyday life can be if you have good friends to go through it with.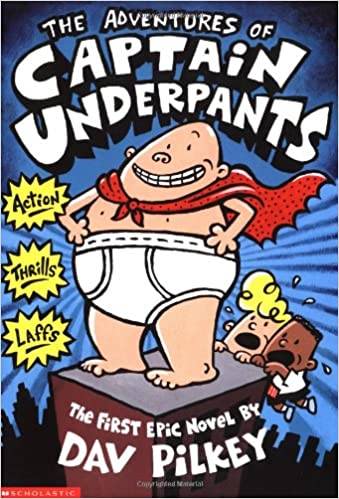 Captain Underpants has long been considered one of the best children's book series, and we definitely agree that this is the case. This story is about best friends George and Harold, who like to get into all sorts of trouble at school to rattle their strict, mean principal.
As two budding comic artists, George and Harold have been writing a graphic novel series about a superhero, Captain Underpants, for years. But chaos breaks loose when they hypnotize their principal to become a real-life Captain Underpants who needs to fight talking toilets and similar creatures!
Books to Read Along With Them
Some books contain amazing stories within their pages but are still a challenge for children to read on their own. That's why you should be reading out loud to your child. Not only is this a great way to spend time bonding with your 6 year old, but it's a great way to get them excited about books. Here are some epic tales that you can read to your little one!
The Invention of Hugo Cabret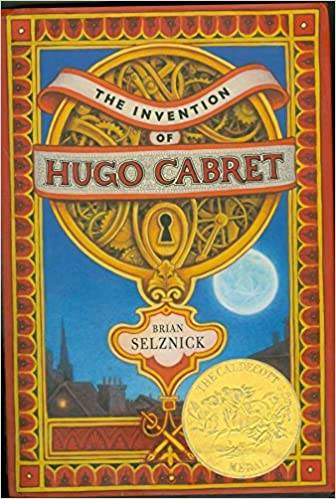 The first book that you may want to read with your kids is The Invention of Hugo Cabret by Brian Selznick. Some advanced readers may be able to read these books independently or with minimal help, so it may not be necessary that you sit with them the entire time they're reading.
This book looks rather large, but over 300 pages of it are entirely pictures. It's told half with words and the other half with the author's stunning illustrations. It tells the tale of a young boy on the streets of early 20th century Paris and the bond he forms with an elderly toymaker.
All in all, it's a heartwarming tale that 6 year olds- and children of all ages- are sure to love.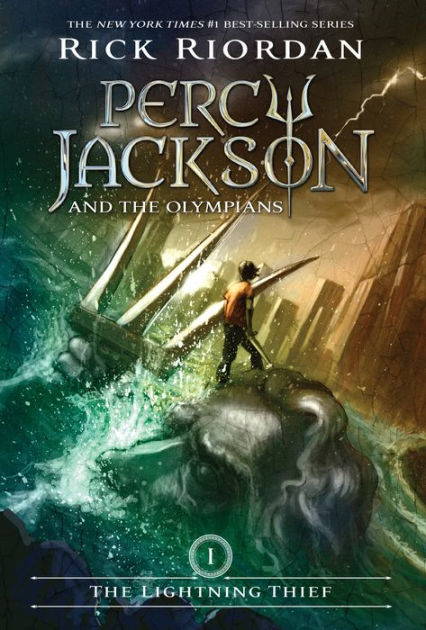 Looking to whisk your child away on a fantastical adventure? Percy Jackson and the Olympians by Rick Riordan is the perfect tale!
Based on Greek mythology, the books follow a boy named Percy Jackson. He's a seemingly normal kid, but finds himself at a camp for Demigod children called Camp Half-Blood. Why? Because he's the son of Poseidon, God of the Sea!
Percy and his friends at Camp Half-Blood battle (kid-appropriate) monsters and go on fun supernatural adventures. The books are fun fantasy-adventure stories perfect for reading out loud to your child.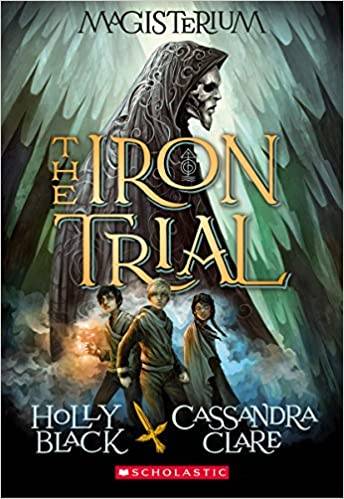 Another awesome series for kids who crave a bit of fantasy is called Magesterium. This series by amazing authors Cassandra Clare and Holly Black tells the story of Callum, a boy who finds himself at a school for magic-users.
At this school, children learn to master the four elements: fire, air, water, and earth. Call and his friends go on a fantastical adventure while still trying to master these elements despite Call's being raised by a father who rejects magic and scorns those who use it.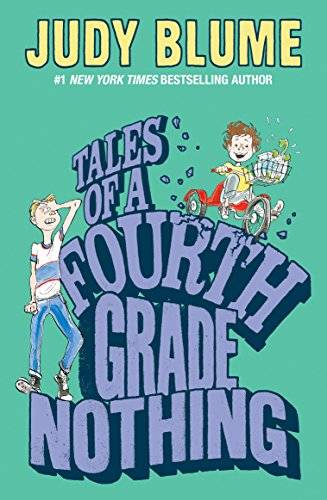 Want to read something a bit more realistic with your child? The Fudge books, beginning with Tales of a Fourth Grade Nothing, follow a boy named Fudge. The books, narrated by his older brother Peter, tell the story of his energy and the chaos that he causes for his family.
Humorous and heartfelt, the Fudge books span all throughout Fudge's childhood from ages five to eight. Your child will feel like they're growing up with him, which is extra fun for them.
Peter, the narrator, also has a special fondness for his dog, Turtle. He's practically a main character. Your child can read all about Turtle while wearing an awesome shirt that features their own beloved pet!
The Wayside School Series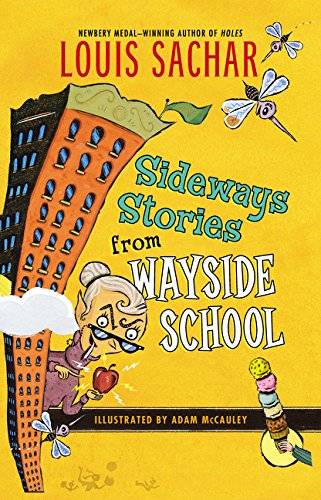 Finally, the wacky, zany Wayside School books are perfect for 6 year olds who love to laugh. It follows a class of 30 somewhat odd children who go to school at the top of a 30-story building (it was built sideways- it's a long story.)
Each child in the class gets a unique personality and a strange story in these books. There's John, who can only read upside down, and Joy, who loves to eat other people's lunches. Bebe can draw faster than anyone else in her class, while sleepy Sheri has adventures in dreamland.
Read one out loud with your kid each day- we guarantee that you'll both be cracking up by the end of every chapter!
Get Books for 6 Year Olds Today

There are a lot of books out there that children will love, but you can't go wrong with the wonderful stories on this list.
Now that you know the best books for 6 year olds to read alone, with a bit of help, or with a parent, it's time to get started. Contact us to learn more about getting your child started with a personalized pet book so that they can go on awesome adventures with the furry friend that they already know and love.
Petventures was created by a group of dog and cat lovers in New York and San Francisco, inspired by our amazing pets. While we occasionally growl and hiss at each other over the respective merits of our feline and canine companions, we are united by our love of art, storytelling and goofy critters.
---